Value to create
Based on our principles of 'Open Doors', 'Research First', and 'Practice Oriented Research and Education', we build up an innovation ecosystem for semiconductor related technologies through mutual cooperation between education and research and will continue to create value that contributes to the improvement of people's lives and sustainable development of society.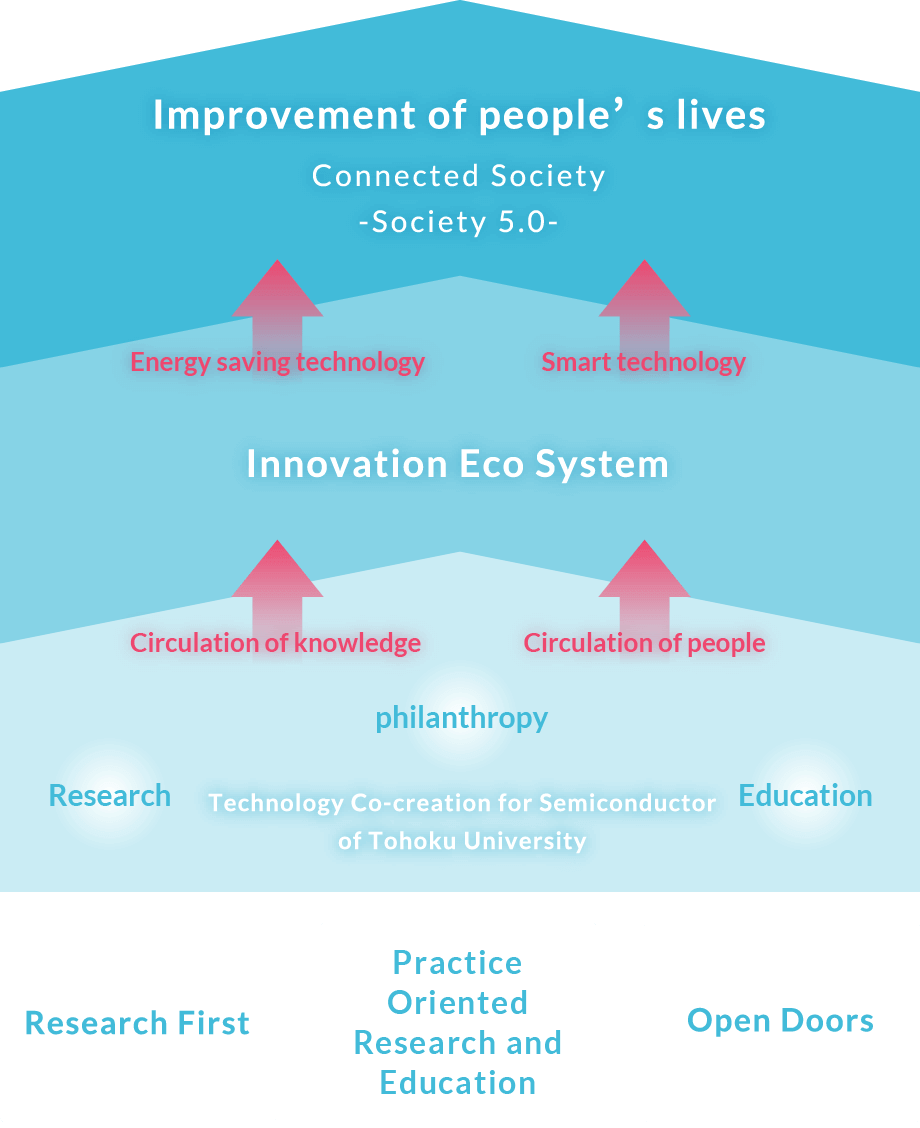 Value creation process
Semiconductors that are the foundation of society.
Tohoku University has been leading research and development and developing human resources in the field of semiconductor science including design, materials, devices, manufacturing equipment, processes, evaluation, analysis, and even systems.
While utilizing the openness of the university, we will share the wide variety of knowledge we have created and accumulated with various institutions and companies. This will build up an open innovation platform throughsynergies.